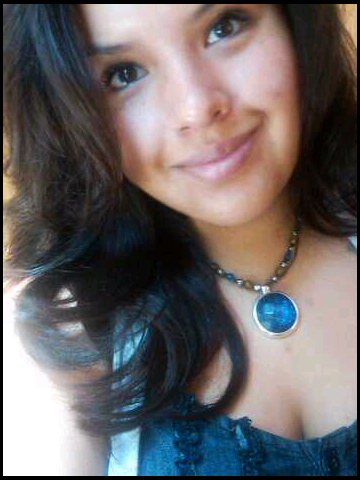 Name: Lizza Adriana Medina

Line Initial: "N"

Pledged In: Fall 2009

Birthday: December 29th

Birth Place: Topeka, Kansas

Hometown: Manassas Park, VA

Ethnicity: Bolivian and Chilean

Concentration: Architecture

Graduation Date: 2012


Favorite Quote: "Cuando alguien te dé mil razones para llorar, demuestrale que tienes mil y un razones para sonreir."
Reason for Pledging: Initially, I had no intention of joining a sorority because I thought it was too girly. However, when I started to get to know the sisters, I felt an instant click, an unfathomable bond that only the strength could understand. From then on, I felt I was home because I trusted the sisters with anything and they extended their hand in times of need, doubt, and sorrow. I'm fortunate to have these sophisticated, determined women as my hermanas, striving to pursue their dreams and ambitions like I am. Their contributions to the community and focus on academia is admiring, which is why I firmly believed LTA's sisterhood was for me.