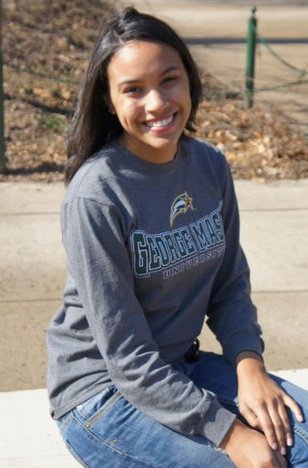 Name: Lani Agosto

Line Initial: "R"

Pledged In: Spring 2012

Birthday: July 20th

Birth Place: Trenton, NJ

Hometown: Ewing, NJ

Ethnicity: Puerto Rican and Black

Concentration: Psychology and Social Work

Graduation Date: Spring 2013


Favorite Quote: Our deepest fear is not that we are inadequate. Our deepest fear is that we are powerful beyond measure. It is our light, not our darkness that most frightens us.' We ask ourselves, Who am I to be brilliant, gorgeous, talented, fabulous? Actually, who are you not to be? You are a child of God. Your playing small does not serve the world. There's nothing enlightened about shrinking so that other people won't feel insecure around you. We are all meant to shine, as children do. We were born to make manifest the glory of God that is within us. It's not just in some of us; it's in everyone. And as we let our own light shine, we unconsciously give other people permission to do the same. As we're liberated from our own fear, our presence automatically liberates others.
Reason for Pledging: I pledged LTA because of the relationship I was able to establish with the organization and the sisters even before becoming a sister myself. As an interest I gained a deep appreciation for our principles of Unity, Love, and Respect and wanted to be able to live this out not only as a sister, but as a person. The friendships and bonds I created in the interest group helped to solidify my choice, and the support I felt and continue to feel from sisters everyday makes me prouder everyday!