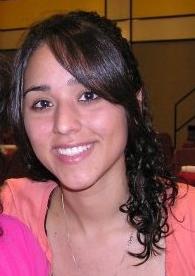 Name: Julieta Heldenbrand

Line Initial: "D"

Pledged In: Fall 2009

Birthday: December 16th

Birth Place: Silver Spring, MD

Hometown: Silver Spring, MD

Ethnicity: Bolivian American

Concentration: B.S. in Nursing

Graduation Date: May 2010


Favorite Quote: "Yesterday is history, tomorrow is a mystery, but today is a gift. That is why it is called the present."
Reason for Pledging: I knew there was more I could do with my life. I wanted to challenge myself and go beyond my usual boundaries. I wanted to make a greater difference for the needy, the lonely, the confused, and the helpless.