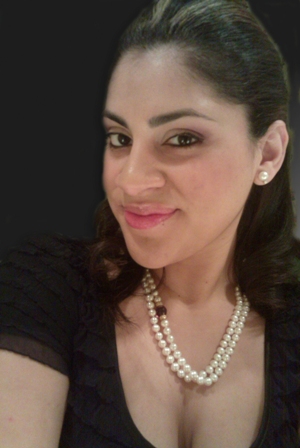 Name: Carla M. Turcios

Line Initial: "R"

Pledged In: Spring 2009

Birthday: February 14th

Birth Place: Washington, D.C.

Hometown: Silver Spring, MD

Ethnicity: Salvadorean

Concentration: B.S. in Psychology

Graduation Date: January 2010

Favorite Quote: "Sometimes you gotta' stand by your failures to recognize your success"
Reason for Pledging: I was never really into sororities, but when I met the girls in the interest group at George Mason, I established a genuine bond with them. Everyone was so nice and welcoming, and after doing some research I realized that it was something I wanted to be involved with. I enjoyed all the time I spent with the interest group and all the different activities we were able to do. I also loved what Lambda Theta Alpha stands for and its principles.
Award: The Best of the Best Award (GMU Fraternity & Sorority Life Standards of Excellence).